The Great Beauty (with a colourfull Italian menu)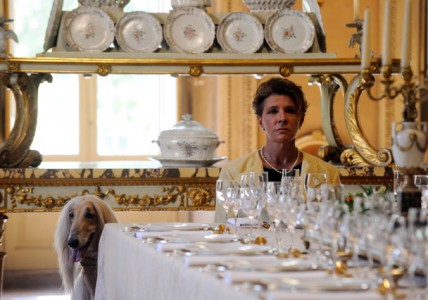 La grande bellezza
Category: Film Flavour
Italy, France
2013 / 142 min.
Director: Paolo Sorrentino
Cast: Toni Servillo, Sabrina Ferilli, Carlo Verdone, Carlo Buccirosso, Isabella Ferrari, Giorgio Pasotti, Franco Graziosi, Serena Grandi
Italian version with Czech subtitles
Contact: Film Europe

This is a Film Flavour Screening, a projection of a film combined with a three-course-dinner.
Journalist Jep Gambardella, author of a single novel, cool king of fashionable soirees, caustically ironic commentator and tireless Casanova, is celebrating his 65th birthday. The aging playboy, who lives within sight of the Colosseum, seems to be one of the few people to know the secrets of Rome – the Eternal City, submerged in the shadows of its grand past. But the blinding yet empty metropolis he strolls through with such elegance also seems to reflect the emptiness and futility of Jep's actions and the antics of his friends, who carouse until sunrise. He begins to ask himself questions that he had previously ignored, and through his mask of irony we begin to see his disgust with others and himself.
Awards: Oscar 2014: Best foreign language film; European Film Awards 2013: Best film, director, actor, editor; Golden Globes 2013: Best foreign language film. BAFTA Awards 2014: Best film not in the English language… and many others.
The unique experience of cinema cuisine will be brought to you by the Italian restaurant Pizzeria FIAT.
The colourfull italian menu for the film Great Beauty  will be prepared by Alex Facchin, Italian chef, who will be please to cook for you even in your home. He prepared for you Italian canapés, roastbeef with mustard souce and a caprese as a starter, lasagne bolognese and scaloppine with mushroom souce and roasted potatoes as a main course and tiramisu for desert.
---
Program
| | | | | |
| --- | --- | --- | --- | --- |
| Royal (Praha) | Buy | Sat | 18.4. | 19:00 |