Toto and His Sisters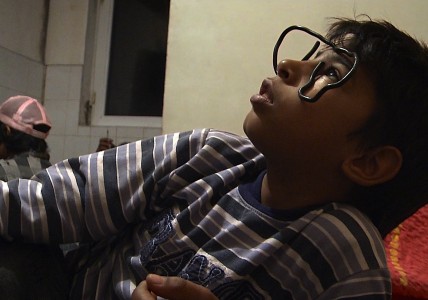 Little Toto's mother is in prison for smuggling and selling narcotics and he now lives with his teen sisters in a ghetto, surrounded by poverty and drugs. Despite his circumstances, he finds delight in dance and dreams of a dancing career. When his oldest sister ends up in jail too, he's left with his 15-year old sister Andrea and the two dream of a better life to come. This breathtaking film by Emmy award winner Alexander Nanau is a heartbreaking documentary about hopes and dreams which, for small Toto, might actually come true.
Awards: FF Zurich 2014: Best international documentary film; IFF Warsaw 2014: Best documentary; Leipzig DOK Festival 2014: Honorable mention, Prize of the ecumenical jury, Prize of the trade union 'ver.di'; IDFF Jihlava 2014: Best feature documentary.
Program
| | | | | |
| --- | --- | --- | --- | --- |
| Světozor (Praha) | Buy | Fri | 10.4. | 18:15 |