Kiss Me You Fucking Moron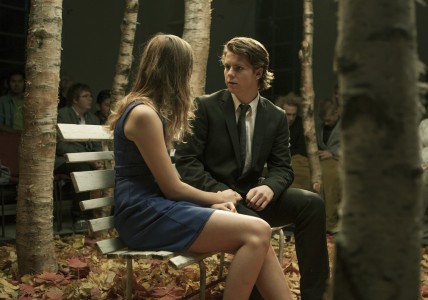 17-year old Tale and her friends have organized a small theatre group. Until now, they have been playing small comedy shows for children, but two real artists from the city have joined them and it is time to prepare a more challenging piece. They decide on a Jon Fosse play and it is soon clear to Tale that they will need help. As they start work under the direction of an extravagant seasoned actor, things take a different direction. The main male part goes to the simple Vegard, captain of the local football team, the complete opposite of the thoughtful Tale. In time, the tension between the two warring actors turns into love.
Awards: FF Cinequest 2014: Best Feature film comedy; IFF Ciné-Jeune de l'Aisne 2014: Grand Prix for best feature.
Program
| | | | | |
| --- | --- | --- | --- | --- |
| Světozor (Praha) – malý sál | Buy | Mon | 13.4. | 18:30 |
| Lucerna (Praha) | Buy | Thu | 16.4. | 17:00 |
| Scala (Brno) | Buy | Fri | 17.4. | 22:30 |
| Kino Junior (Jablonec nad Nisou) | | Fri | 24.4. | 20:00 |